TRANSFORMING MARKET RESEARCH IN MENA
---
Enter the Midline Online Community Panel, a web-based platform Developed by Market Researchers for Market Researchers that has revolutionized the way we do market research. It has given companies the ability to go into the respondent's living room, bedroom, kitchen, bathroom, car, favorite coffeeshop, and even fly with them to their next destination across the globe.
The Midline Panel employs functionalities equivalent to traditional focus groups, but with the added advantage of media sharing, comment and response tracking, and instant transcript generation. The transcript created for each topic is in an easy-to-read format and includes individual links to an additional archive containing all images and videos uploaded to the discussion.
---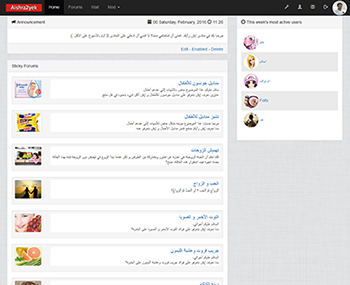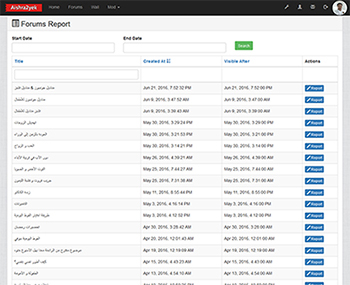 Recruiters
Our team of resourceful recruiters are dedicated to inviting only the most relevant respondents against the requested criteria for each project. They take to the streets, phones, internet, stores, and any other avenues necessary to locate, qualify, and invite the right candidates for the project.

Moderators
The moderators who handle Midline Panel projects are all experienced and multilingual. They include male and female experts who have lived in the region long enough and interacted with people of numerous backgrounds and nationalities.
Translators
The term "lost in translation" is one that our translators stand firmly against. We believe that every word has a unique meaning and therefore no effort is spared researching different synonyms to reflect the exact meaning relevant to the topic at hand.

Analysts
Occasionally, our clients ask us to analyze the data generated from the panel after fieldwork completion, and to create a topline report that can be used to give a preliminary understanding of the results of the project and to answer some of the project objectives.

Programmers
Our IT support team stands ready to deal with the smallest and biggest of glitches and hiccups that can afflict data servers anywhere and anytime. We boast an uptime of 99.9% 24/7, and our fastest incident response time was 3 minutes.
Reach
---
The primary edge that our online panel has over classic focus groups. Respondents no longer have to be placed in an artificial setting of the focus group room and overwhelmed with a barrage of questions and probes during the classic 2-hour session. The Midline Panel allows us to have constant access to the consumer within their comfort zone.
Data Reliability
---
Panel respondents are recruited offline using conventional methods in much the same way as we do for regular focus groups. Candidates are screened and hand-picked one by one. Once a respondent has completed a project with us, they are not contacted again for at least 3 months or one year.
Engagement & Participation
---
Respondent participation is continuously monitored, and non-participating members are withdrawn from the panel and replaced with fresh recruits every month. All respondents are incentivized weekly or monthly to maintain motivation and participation levels. We have a dedicated team member on each project whose responsibility is to follow up on engagement levels.
Privacy & Authenticity
---
Being in their own space, with no strangers staring at them and judging their every word, and no dominating respondents to set the tone for others' responses, participants can feel free to express themselves honestly and completely.
Structure
---
One of the challenges that moderators face in focus groups is full responsiveness. It is not reasonable to expect an answer to every question on the discussion guide from each respondent in the room, which can easily become burdensome and extremely time-consuming.
Relaxed timeline
---
Maryam can tell us why she prefers her product over others by buying the other product and trying it, then making a decision and answering a day or two later, rather than straining her memory to come up with an immediate answer as soon as the question is asked in a focus group.
Sociability
---
Respondents are given the chance to chat and get to know one another in the common space of the panel. When discussing client topics, they are able to communicate freely and even reply to each other's comments in a private and secure space, thus ensuring a genuine and lively discussion atmosphere.
Response Speed
---
Once the panel is already set up and running, a new question or topic requested by a client can be viewable to respondents in as little as 60 minutes. The first responses can be seen within 5 minutes later!
Follow-up Feedback
---
Since the respondents are recruited for much longer than the typical 2-hour focus group, it becomes convenient for clients to retest concepts after receiving consumer feedback on them the first time. Follow-up questions that come to mind even weeks after the topic has been reported on can also be posted on the panel and further feedback generated.
Personal Access to Respondents
---
When a certain individual or group of individuals stand out with their ideas or feedback, clients sometimes request face-to-face interviews with them to test actual prototypes or simply to request extra tasks for further understanding. We can make this happen as long as the respondent accepts to do so.
Faster, More Insightful Deliverables
---
No need to waste precious time while the focus group audio files are sent for transcription, only to receive them a few days later with significant information lost in the processes of transcription/translation.
Cost-Effectiveness
---
The cost benefits and savings are so immense, it's a no-brainer that choosing The Midline Panel for you project is the smarter equivalent. Cost is based on industry average.
OUR PARTNERS
---
We operate in the whole GCC region, with a focus on the KSA and UAE markets, being the most significant. Our teams are capable of sourcing respondents in various countries and with a wide variety of industry-relevant criteria.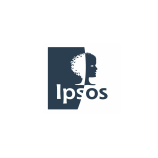 CONTACT US
---
We operate in the whole GCC region, with a focus on the KSA and UAE markets, being the most significant. Our teams are capable of sourcing respondents in various countries and with a wide variety of industry-relevant criteria.
Midline Creative Design LLC
+9 7 1 – 4 – 3 6 2 3 8 4 8